Nuts
Nuts are a natural way to add flavor and texture to your meals. They also have a number of health benefits and are easy to work with and include in your favorite recipes.
There are many different types of nuts. Walnuts, peanuts, pecans, almonds, pistachio, macadamia, and walnuts are a few of your choices. Regardless of the nut, there are a few tricks to working with them so that they stay fresh longer and taste great. You'll find some tips in this section to help.
Tips, Tricks, and Answers
The following articles are available for the 'Nuts' topic. Click the article''s title (shown in bold) to see the associated article.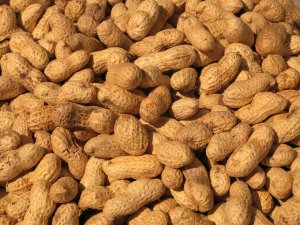 Chocolate Covered Nuts
Do you like the richness of chocolate and the crunch of nuts? Try combining the two and enjoy chocolate covered nuts as a sweet and delicious snack.
Cooking for Those with Nut Allergies
Cooking for those with nut allergies can be a bit of a challenge if you haven't gotten the practice. That being said, it is entirely possible if you keep in mind a few simple guidelines. Keep in mind that the biggest rule is to follow the advice of your doctor.
Cooking with Nuts
Nuts are great as a healthy snack, but you don't have to be limited to using nuts just as a snack. Cooking with nuts can be fun and make most any dish more appealing and special. Here are a few simple tips that can make cooking with nuts easier.
Easy Peanut Brittle
Peanut brittle has long been a favorite treat around the holiday season, but has usually been considered too difficult to make it year round. Try this easy peanut brittle recipe that not only tastes great, but is remarkably easy to make. Your family will not only love it, but also ask you to make it all year round.
Macadamia Nuts
When you think of macadamia nuts, you may not be certain how to use them in recipes. But the truth is that you can use these delicious nuts in many recipes that call for other kinds of nuts.
Making Your Own Trail Mix
Are you tired of the regular snacks that you can get out of the vending machine? If so then you should consider making your own trail mix. Not only is it spectacularly easy to do, trail mix is much healthier for you than anything you can get from that vending machine.
Pecans
Pecans are a delicious snack or addition to many recipes. There are various ways for you to prepare them, and their flavor adds a unique taste to many dishes.
Roasting Almonds
Whether you are looking for a great snack, or simply want to have something that will make a great snack, then roasted almonds are the way to go. While you can always purchase some, why not learn how to make your own? Roasting almonds isn't all that hard, and can actually be a lot of fun. Here's how.
Working with Nuts
Make nuts last longer, peel chestnuts easily, and more. You can easily do it all with a few simple tips.