Meat
Including meat with your meal can be a delicious addition. Whether you like hamburgers, steaks, or ham, there are a number of recipes and options for creating a great-tasting dish.
The tips in this section are all about cooking your favorite meat. There are articles about the different types of meats, ordering steaks through the mail, and how to freeze and then defrost your meat. Creating homemade meatballs, meat loaf, and even how to cook with ostrich meat are a sampling of the recipes you'll find here.
Tips, Tricks, and Answers
The following articles are available for the 'Meat' topic. Click the article''s title (shown in bold) to see the associated article.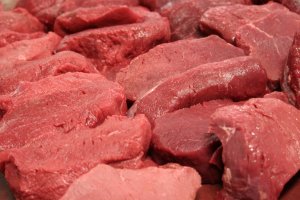 Baked Pork Chops
Pork chops are a fantastic, and relatively inexpensive, dish that just about everyone can enjoy. If you are looking for a really unique recipe that you and your family can enjoy, then you need look no further. Best of all, this recipe will allow you to start eating within an hour of starting your preparations.
Barbequed Brisket
For a Sunday night when you still want to relax, try making some barbequed brisket. It doesn't take too much time for you—it just takes a lot of time to cook on its own. Let the brisket cook itself and you can kick back and relax.
Beef Brisket Recipe
Beef brisket is an inexpensive and delicious meat. Try cooking it over a long time to get the meat to become tender.
Beef Cuts Explained
There are so many different cuts of beef, that it is sometimes hard to figure out which cut is best for soup and which one is better for roast. Read on to find out the different cuts of beef and what they are usually used for.
Bison Meat
There is little doubt that bison meat is a healthy alternative to eating beef. While eating bison, you benefit from getting more nutrients and protein and will ingest less calories and fat. Since bison is such a dense meat, you will satisfy your hunger while eating less meat.
Breading Meat
Looking to add more flavor to your meat? Try breading it. Breaded meat is more attractive and flavorful. Surprise your family with a breaded meat for dinner. It is simple to do. Read on to find out how easy it is.
Buffalo Meat
Buffalo meat is naturally flavorful and healthy, in fact if you didn't know; you would think you were eating regular beef.
Buy Meat Online
Are you looking for more variety than the meat offered at the butcher shop or grocery store? Try the convenience of buying meat online and find just what you're looking for.
Chicken Fried Steak
Who doesn't like to have a great tasting chicken fried steak when you get the chance? Instead of paying an arm and a leg at the restaurant, use this recipe to learn how you can make your own. You, and your family, will love how it turns out.
Christmas Ham
Just as it is traditional for many homes to serve turkey for their Thanksgiving dinner, it is also a tradition to serve ham at Christmas. Cooking the perfect Christmas Ham can be an easy task if you keep in mind a few simple steps, and most importantly, if you don't panic!
Cooking a Roast
Cook your whole meal—roast and all—in just one pan. Also learn how to tenderize a tough cut of meat.
Cooking Bacon without the Grease Splatter
Bacon is a great tasting, and long standing favorite, food item. What isn't all that well liked is the grease and spatter that often comes with cooking bacon. Cooking bacon without the grease spatter is possible, though it often requires that you take a few extra steps.
Cooking Hamburgers on a Foreman Grill
Want to cook hamburgers on a Foreman grill, but are tired of the dried out, over cooked hamburger that has little or no taste? Read on to making a better burger on the Foreman grill.
Cooking Steak on a Foreman Grill
Cooking a flavorful steak on a George Foreman grill is easy to do. With very little effort and time you can have a great-tasting steak. Read on and learn how to make a mouth-watering steak in no time.
Delicious Easter Ham
You needn't spend a lot of money for a precooked ham for your Easter dinner. Follow these great tips for choosing and cooking a ham, with a traditional sweet glaze, and your guests will be amazed that you cooked it yourself.
Easy Country Ribs
Perhaps one of the best ways to eat pork ribs in the world is when they are prepared country style. This means that the meat is so tender that it is about dripping from the bone, and that they are also slathered in some fantastic tasting barbeque sauce. Well if you are in the mood for some ribs, then you simply have to have to use this recipe for easy country ribs.
Flank Steak
Are you wanting to spice up your traditional steak dinner? Then try this flank steak recipe that will leave your mouth watering for more.
Freezing and Defrosting Meat
Sick of throwing out the chicken you've been storing in the freezer? Learn how to avoid freezer burn and defrost meat with ease.
Ginger Salmon
If you are looking for a great, light, and healthy dinner can you really go wrong with fish? Salmon is a wonderful fish that is easy to prepare, and can be great for all kinds of dinner situations. Here is a wonderful recipe for some ginger salmon that you simply must try.
Gorgonzola Steak
If you love meat, then chances are you love a good steak every once in a while. But even with the best of cooks, steak can get boring after time. For a great alternative method, try this wonderful gorgonzola steak recipe.
Great Steaks
Is there really anything better than going out for a great steak dinner? Maybe it is grilling your very own great steaks. Considering that going out for a steak dinner can cost a minimum of $35.00 for two people (if you're lucky), why not make your own for about half that? Here's how.
Homemade Meatballs
Meatballs are delicious and are even better when they are homemade. Here's a great recipe for homemade meatballs that will up the quality of your regular spaghetti.
Kosher Meat
Since fish is also considered a meat by some, and if you want to serve kosher fish, make sure that you choose a fish that has fins and scales, and the scales must be rounded and smooth. To remain kosher while eating fish, select whole fish instead of ground or fish fillets.
Leg of Lamb
Are you looking for an alternative to steak, pork, or the other traditional meats? If so then you should try leg of lamb. Leg of lamb is a great dish that can be served in a large variety of circumstances. Here is a great recipe that you are sure to enjoy.
Mail Order Steak
Are you looking for an inexpensive alternative to visiting the butcher? Well, instead of ordering meats from a local grocer or butcher, you can get the best steaks from a mail order steak company! Whether it is from across the globe, or a state away, you can have succulent, fresh steaks delivered to your doorstep—or even to someone else as a gift. Here's what you do.
Making Your Own Beef Jerky
Have you ever noticed how expensive beef jerky is? Why spend a minimum of $8.00 to $10.00 for a single pound of beef jerky when you can make more of your own for the equivalent price? Making your own beef jerky is remarkably easy, and doesn't even require any specialized equipment.
Masterful Meat Loaf
Meat loaf is a staple in many family recipe boxes and you want to have the best one. Here is a favorite recipe that will not leave you disappointed!
Moist Barbecue Brisket
While barbecue brisket is one of the more traditional fares offered at many barbecues, this isn't the only place that you can serve it. Learn how to make some of the most moist barbecue brisket around, by simply following these guidelines. You will be amazed at how easy it really is.
Mom's Meat Loaf
Everyone's family has their own special version of meat loaf. However, if you're looking to shake things up a bit, try this new meat loaf recipe that will renew your faith in the goodness of meat loaf.
Ostrich Meat
Ostrich meat is surprisingly low fat and healthy. Unlike most bird meat, it is a red meat and tastes surprisingly like beef. Who wouldn't want to eat a meat that tastes like beef but has almost half as much fat?
Pepper Jack Stuffed Burgers
Who doesn't love a good cheeseburger? Juicy, grilled to perfection, and always welcome, cheeseburgers have long held a position of honor in the pantheon of summer foods. Here is a great recipe for some pepper jack stuffed burgers, which puts a wonderfully spicy spin on the classic cheese burger.
Perfect Pot Roast
Who doesn't like pot roast? Pot roast is a family staple and making the perfect pot roast is a gift. Fortunately developing that skill isn't hard—you just need the right instructions.
Perfect Sunday Roast Dinner
Sunday dinners are delicious, and you need good Sunday dinner recipes on hand. Here is a recipe for a great roast that will leave your family asking for seconds.
Preparing Mussels for Cooking
Many people are just a tiny bit afraid of preparing and cooking mussels at home. The reason for this is that they are afraid that they will do it wrong, and end up getting sick. However, preparing mussels for cooking is a remarkably easy task to do. In fact, it is so easy that anyone can do it as long as they follow these simple guidelines.
Roasting Meat Correctly
Sometimes recipes have the nasty habit of saying "Cook your meat for this long, and serve." But what do you do if you like your meat medium, or even rare? Well, if you would like to learn about roasting meat correctly, simply follow these guidelines.
Slow Cooker Pot Roast
Slow cookers are a wonderful piece of kitchen equipment that can be an absolute necessity in today's world. With these appliances in the kitchen, you can make everything from stews and chili to pot roast. However, if you don't know how to do it, slow cooker pot roast can quickly become a mess that no one really wants to eat. Here is how you can make some absolutely wonderful slow cooker pot roast.
Stuffed Beef Tenderloin
Beef is one of those meats that just about everyone loves to have. As such, it is always a good idea to have at least one recipe that you can use to show off your cooking skills at a dinner party. Here is a fantastic recipe for some stuffed beef tenderloin that will leave you drooling for more.
Stuffed Pork Chops
While pork chops can taste pretty good without a whole lot of effort, stuffed pork chops are something really special. Best of all, when done right it doesn't really take a lot of effort or work on your part. Just follow this recipe to see how it is done.
Tenderizing Meats
Meat isn't always tender and so sometimes you need to take some measures yourself. Here are some methods you can use to tenderize your meats and make them amazing!
Using a Meat Thermometer
Having a meat thermometer in the kitchen of your home, while a great start, does absolutely nothing if you aren't using it. Luckily, using a meat thermometer isn't all that difficult. Just follow these simple instructions to do it properly.
What is Braising?
Braising can easily be one of the more confusing terms used in cooking. It can be confusing because it is extremely similar in nature to other types of cooking, and due to the fact that unlike baking, broiling, or stewing, the name doesn't sound anything like what it actually does. So, what is braising, and how do you do it? Here's the answer.
Working with Meat
Stop meat from sticking to the pan, make your own broth, and tenderize tough stew meat. Get meat tips before you cook your next big meal.
Yummy Pork Roast
If you ever want to make a great dinner on just a normal night, here's what you should do. Pork roast is a great dish that is easy to make and will always impress.