Christmas
The holiday season brings gift-giving and parties in addition to the traditional Christmas dinner. Christmas parties naturally include food and drink. Nothing says you care more than making a homemade gift and many people give their own Christmas goodies to neighbors and friends.
In this section of tips you'll find some ideas that will help reduce some of the chaos during the holidays. Some delicious Christmas recipes here include wassail, cranberry sauce, and ham. There are also ideas for some unique homemade treats.
Tips, Tricks, and Answers
The following articles are available for the 'Christmas' topic. Click the article''s title (shown in bold) to see the associated article.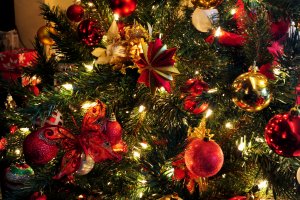 Christmas Chocolates
Short on cash this year for Christmas presents? No fear, use this recipe to make some Christmas chocolates, it'll put smiles on your friends faces and keep cash in your pocket.
Christmas Fudge in a Zip Lock Bag
Christmas fudge is always something to look forward to, and here is an easy recipe to follow. Have great Christmas fudge without it being so difficult.
Christmas Ham
Just as it is traditional for many homes to serve turkey for their Thanksgiving dinner, it is also a tradition to serve ham at Christmas. Cooking the perfect Christmas Ham can be an easy task if you keep in mind a few simple steps, and most importantly, if you don't panic!
Christmas Wassail
Christmastime comes around and it's time to let out all the stops. One of those stops is the Christmas wassail and you want the perfect kind. Here's a favorite recipe of mine that's never failed to please!
Zesty Cranberry Sauce
Cranberry sauce is a necessary side to the holiday festivities and you want to have the best kind. Here are a few recipes for you to try out; you can have the perfect Thanksgiving or Christmas with an excellent cranberry sauce!